Assuming that you weren't this guy:
you probably did some bbq'ing and relaxing with friends and family.  We had the great opportunity to get to know our neighbors Jen and Richard better.
We're finding out that Jen and Asa share a lot of interests in sewing and art making.  :o)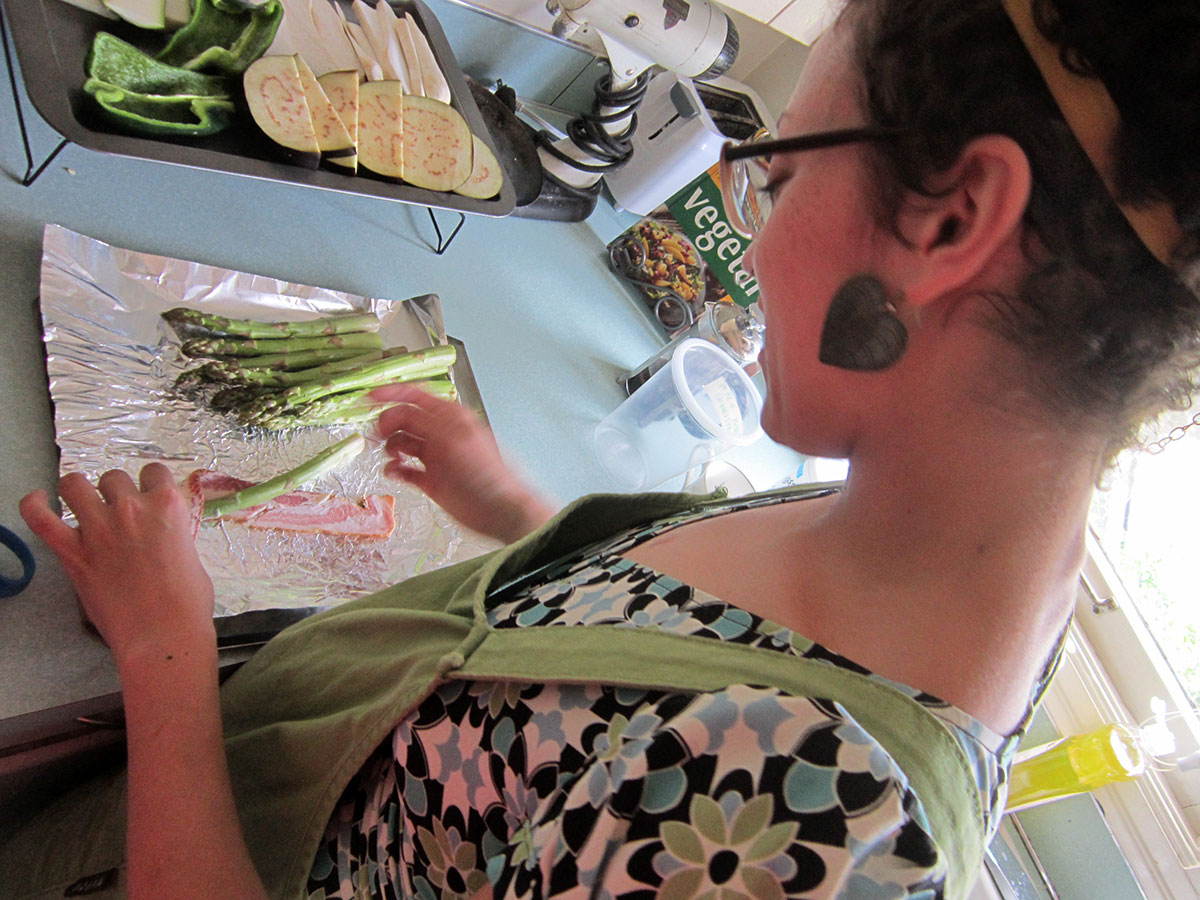 Yes, that is a photo of Asa wrapping asparagus in peppered bacon with a vegetarian cook book in the background.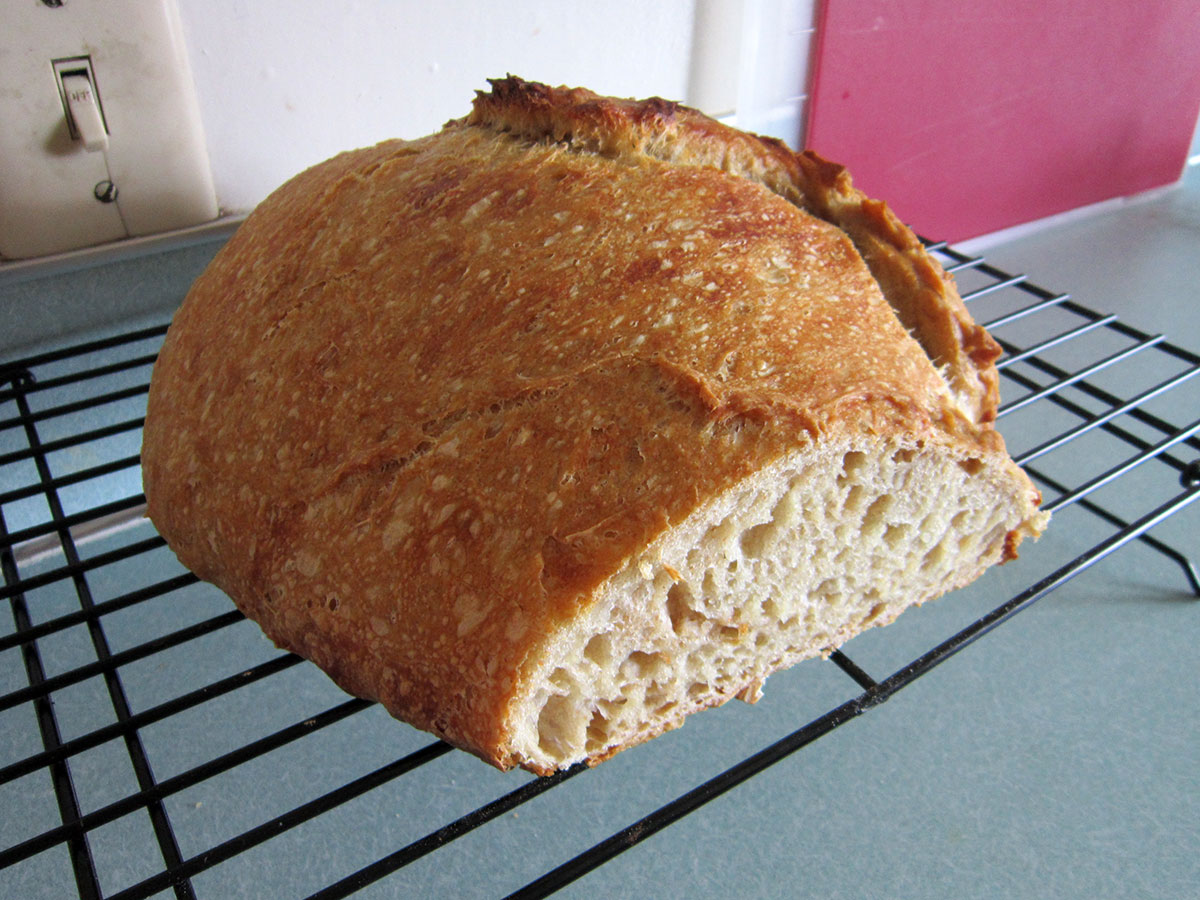 My best sourdough so far.  Made fresh for the 4th, this is the end result of the last feed where I added 20% more flour.  Wild yeast loves lots of flour to munch on.
I also made Kalua Pig for the 4th, following the recommendations of several recipes.  I used this awesomely rated Homestyle Kalua Pork with Cabbage recipe and made a couple adjustments.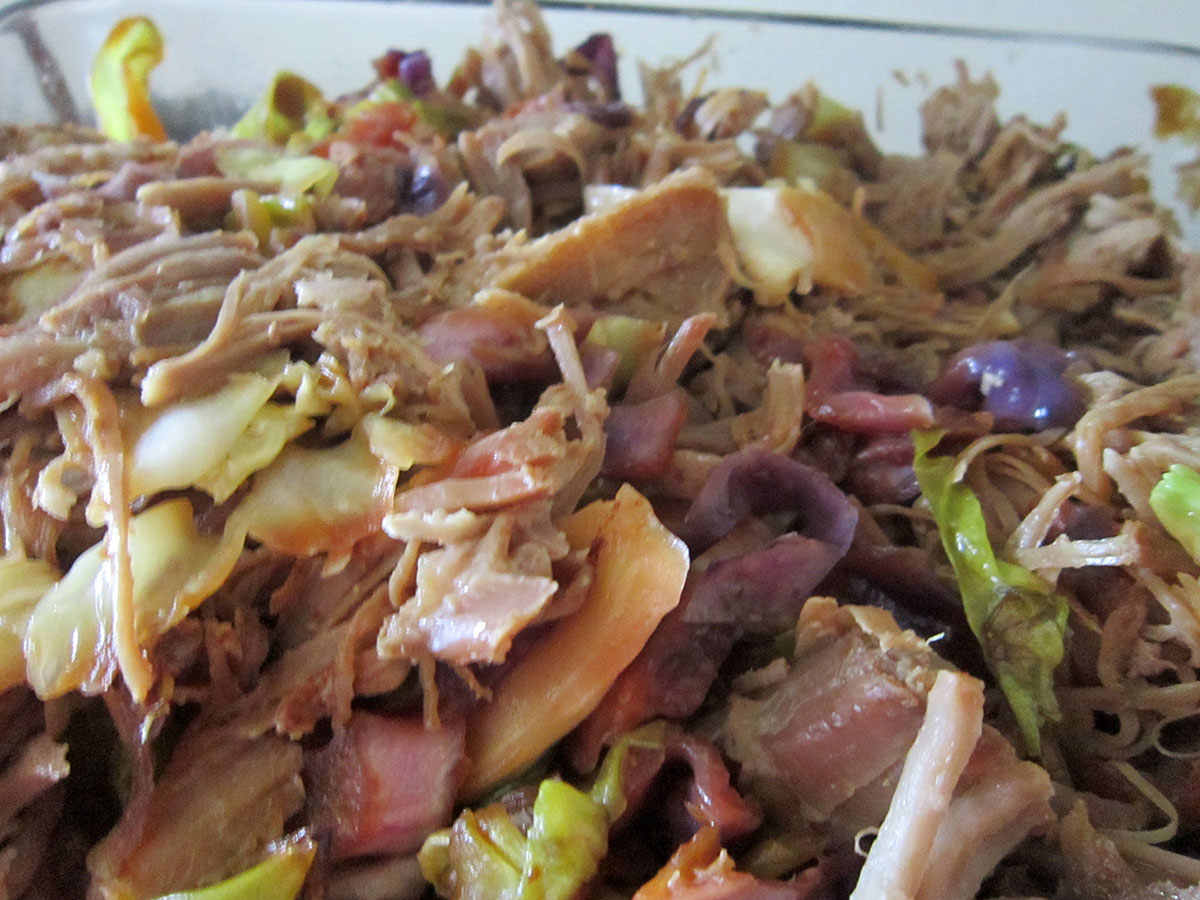 First, I made the marinade as described, but used a needle to inject the marinade all over the butt instead of just rubbing it on the surface.  After that, I put the roast in a vacuum seal bag and sealed it up tight.
That was 3 nights ago (wednesday).  I let it marinade in the fridge until 7AM on friday.  Set the oven to 325º, unpacked the roast, wrapped it in foil, and stuck it in a pan.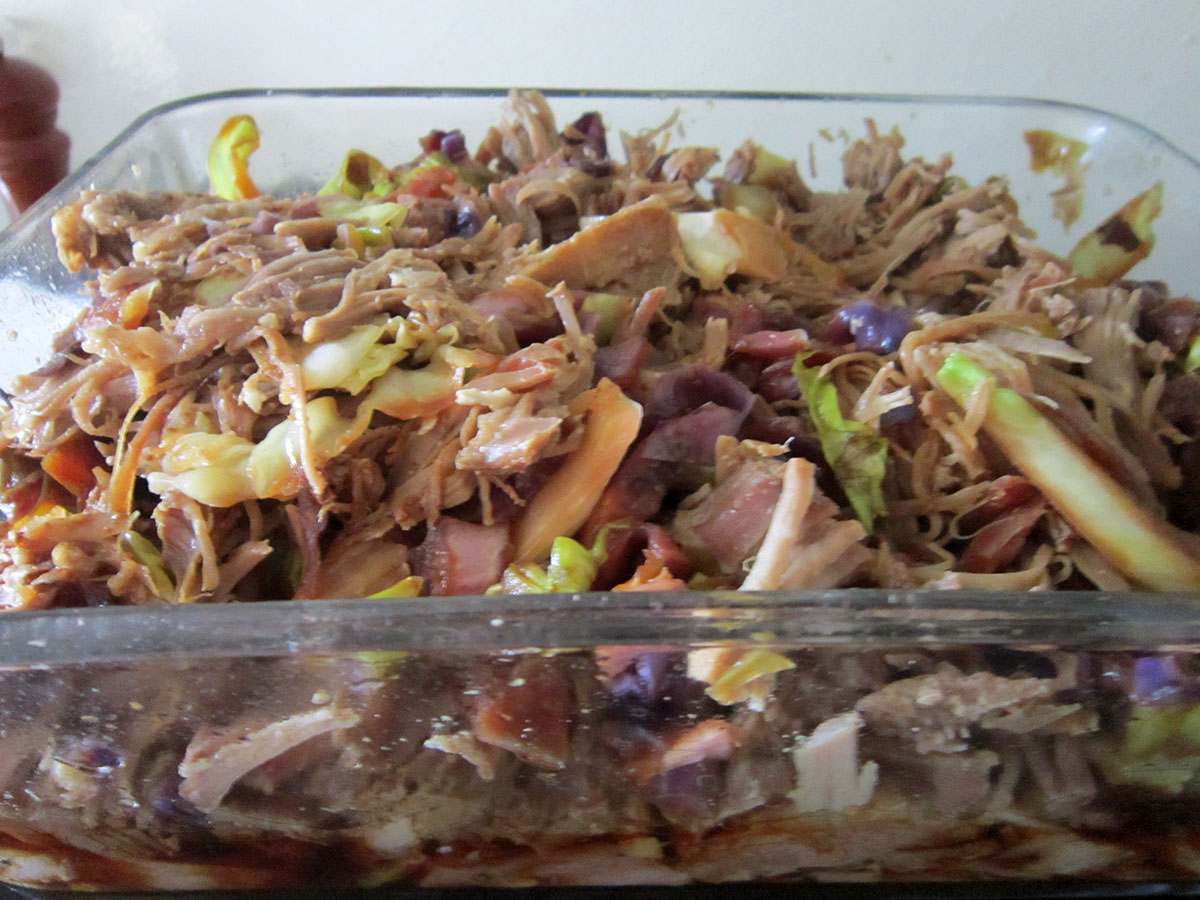 The pork butt was left to slow roast for 5 hours (noon by now).  At 5 hours, there was a good amount of juices in the pan… that's when I threw in a mix of shredded red and regular cabbage and let all of it sit together for another 30 minutes.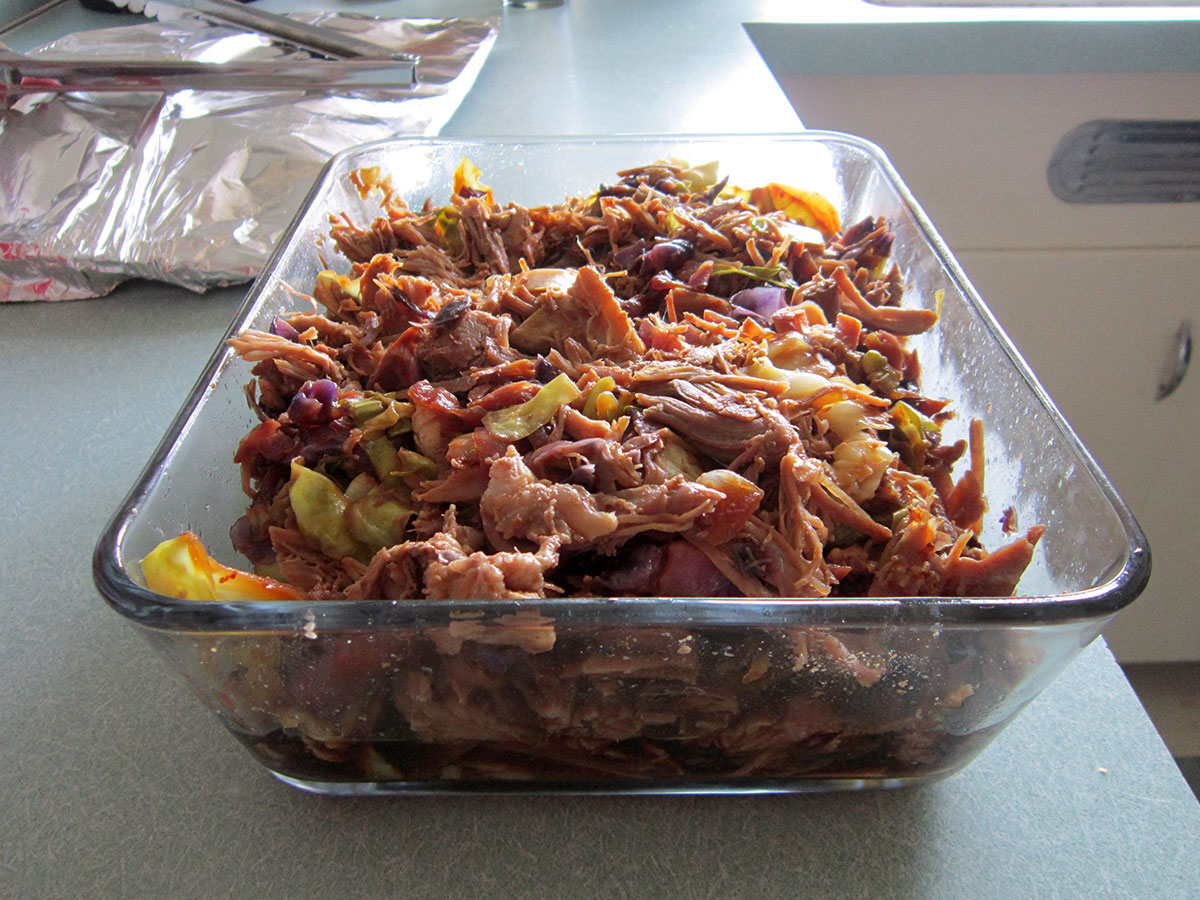 At 12:30P, I took everything out, shredded the pork with a fork (it fell apart really easy), sautéed the cabbage a bit more in the kalua pork drippings, and then mixed it up back up together.  SOOO good, and so easy!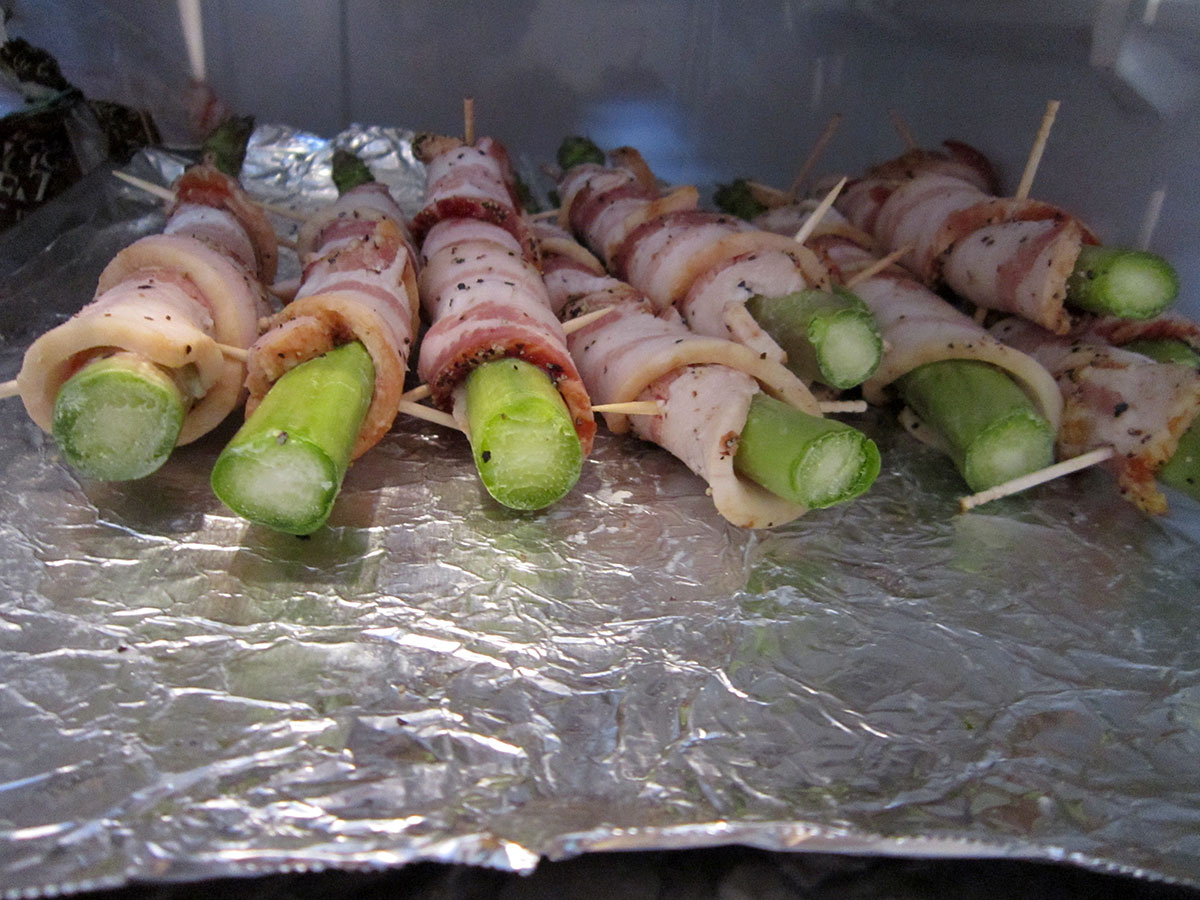 Here's a close up shot of the peppered bacon wrapped asparagus Asa made.  She baked them for 30 minutes in the oven to get the asparagus to cook through without burning the bacon.  After the 30 minutes, Asa took it outside to the charcoal grill until the bacon was nice and crispy.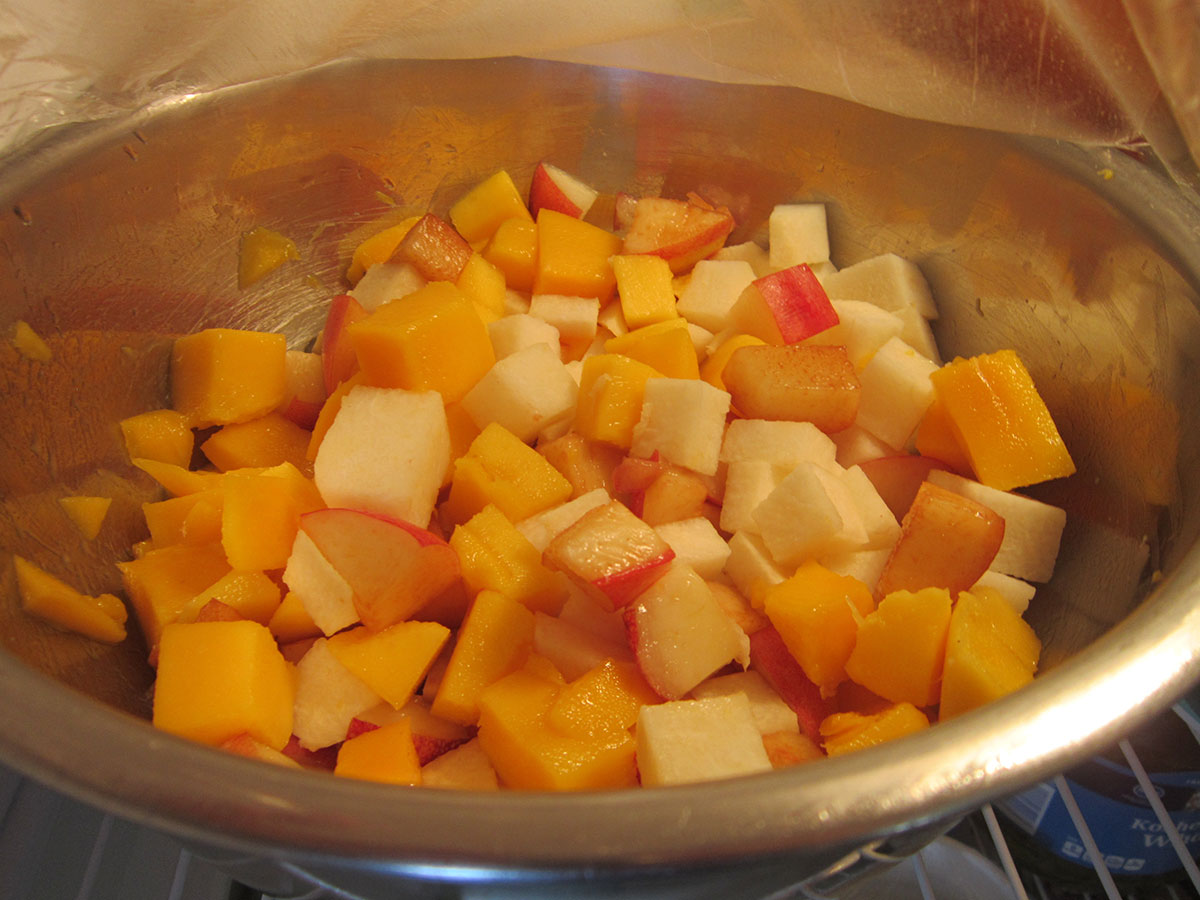 Mango, Jicama, White Nectarine salad I made because you can't have a summer bbq with neighbors without some sort of fruit salad.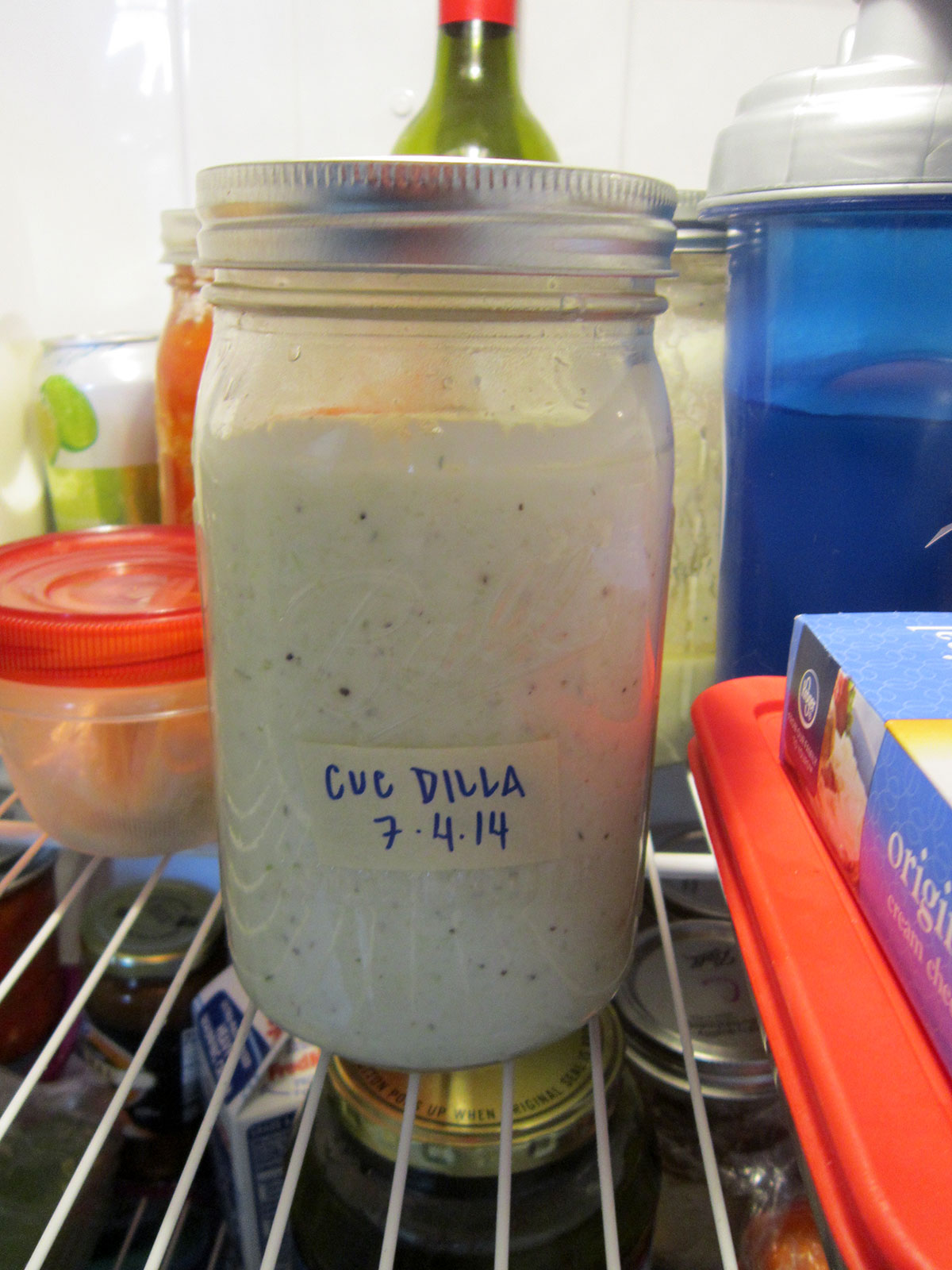 A jar of Asa's cucumber dill sauce.  It never lasts more than a week because it really is that good :)
It's a shame I didn't get any photos of Jen and Richard's yogurt chicken skewers or her amazing orzo salad.  Too busy with the om noms.  :o)
Hope everyone ha a great 4th!