The End of Summer if Quickly Approaching
Asa and I have been busy this August, as you can tell from the lack of posts.  We'll get a summary up here once we get a chance to catch our breathes, and a lot has developed!
Sourdough
The sourdough is still alive, and I'll be posting some interesting findings when it comes to long term storage of live sourdough.
Travel Plans
We've made more plans working towards our goal of sailing around the world!  Asa suggested that we need an intermediate step to go from land lubbers to salty sailors.  We'll post up our plans for this soon!
Running Running Running
Asa's turning into quite the runner… in fact, she just popped in here at home just to grab her running gear to go run.  Even in the heat and after 8+ hours of work that starts at 4AM everyday, Asa finds the energy to go running.
Definitely inspiring!  I need to get myself back into shape.
Bake Me a Pie!
Asa made me a Lemon Meringue Pie.  From scratch.  It took her ALL day.  Here it is: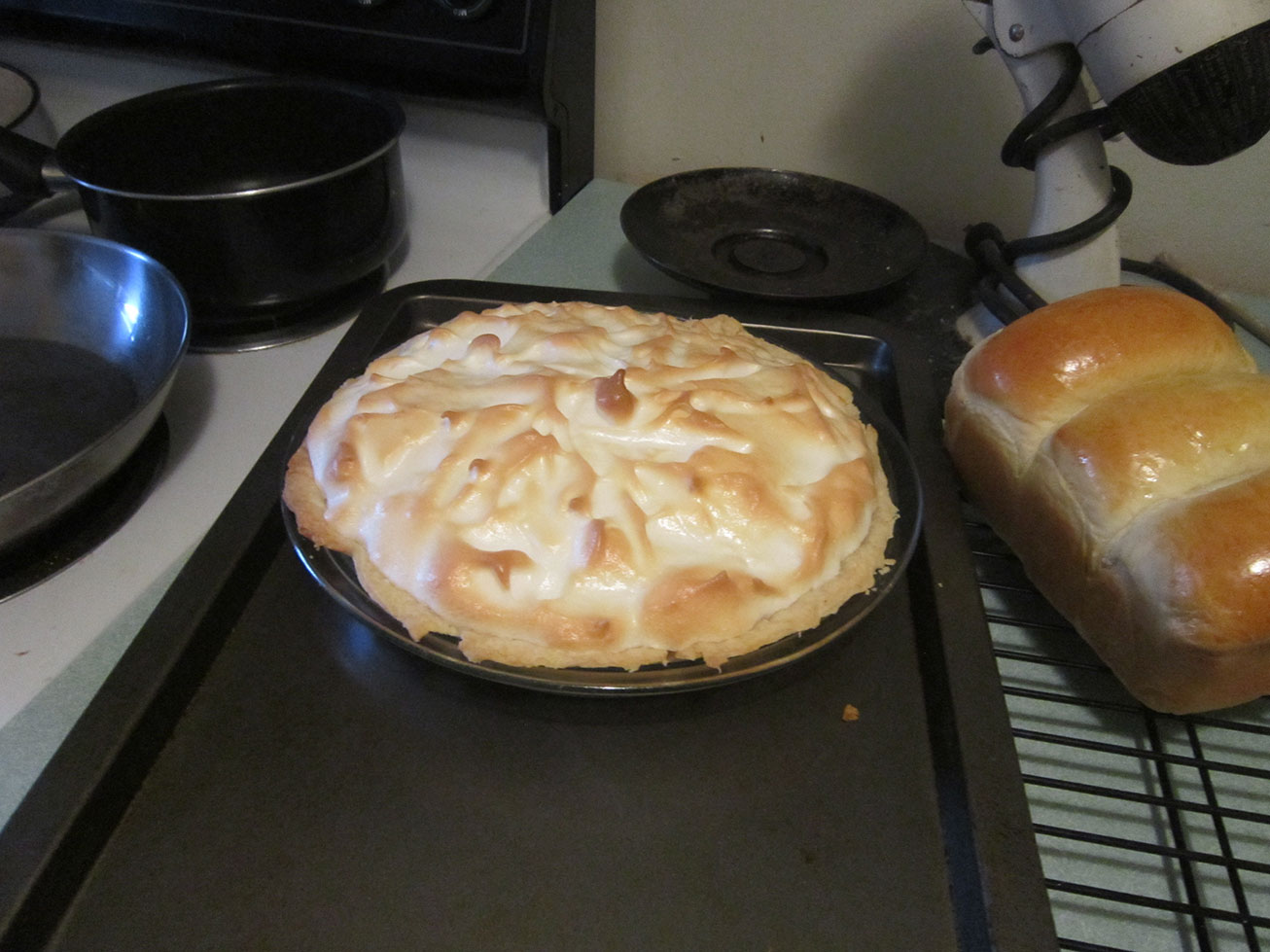 More details to come!