After we were satisfied that everything was set, stowed, and pinned to prevent sliding around, we went to go gas her up and to fill her 45 gallon fresh water tank.
So we actually learned a few things:
There's a company now that operates those air and water dispensers at gas stations.  They have card swipers and if something goes wrong, you need to call customer service and file a refund request.  In our case, it was a company called Air-Serve.

The water that comes out of gas stations should be a last resort.  The water is of questionable quality and the flow is so slow, that $1 – $1.50 you just spent will get you about 3 gallons of water.

Sanidumps.com will save you a lot of time and frustration.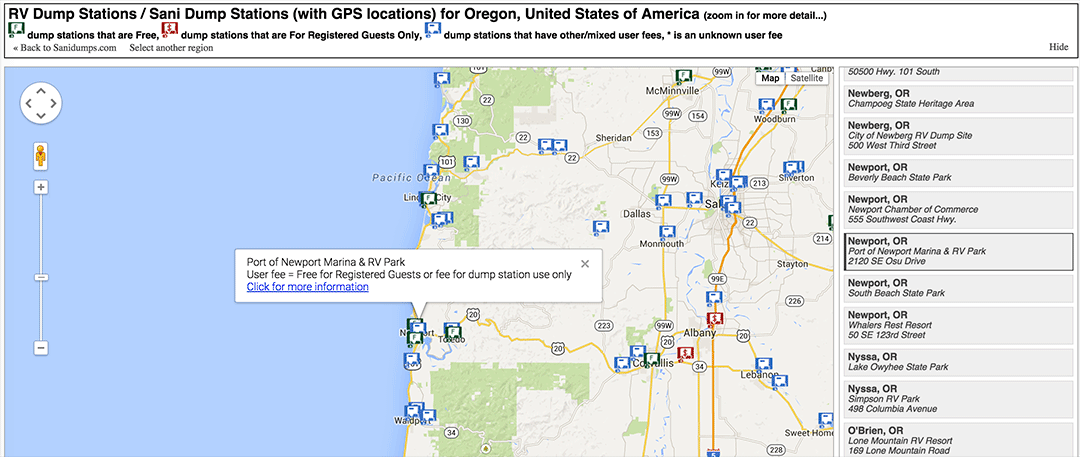 We were having a hard time finding a reliable place to fill up our fresh water tank without stealing someone else's water.  Sometimes, we'd drive up to a good candidate, but our inexperience means that we can't stop in time to actually pull in (RV's have a much longer stopping distance and you don't want to jam on the brake either, lest you want everything flung towards the front of the RV).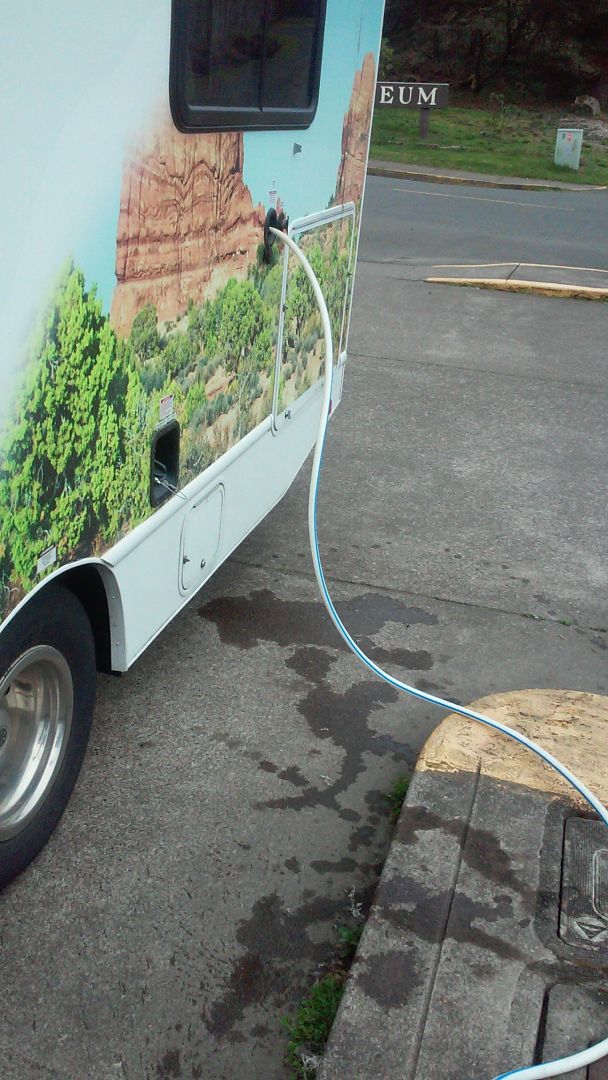 Thanks to Asa's research, she knew about Sanidumps.com.  After eking out half a bar of Edge data on her phone, she found that the Newport Chamber of Commerce has a self serve fresh water and gray/black water collection that you can just drive up and do your thing.  Awesome :D.  They'll even email/txt the nearest place to you if you txt/email Sanidump.  These guys have been around the block a couple times and know what's up.
Asa's now going through our route and saving all the different sites we'll be using.  Yay hot showers!