I went to UCSD in La Jolla, worked at HP in Rancho Bernardo, and lived in many different areas of San Diego.  Asa went to school at RBHS and worked at the best Togo's in town (right next to the HP I worked at.. and so the story goes…).  So when we were about to enter San Diego, we knew that La Jolla Shores was where we wanted to be… it's regularly rated one of the best beaches in the United States.
Having lived in and around La Jolla, we also knew that:
The parking lot is free from 4AM to 10PM
The parking lot is full by 9AM
The parking lot is first come first served
If you don't want to circle the parking lot for hours, get there early
There's a curb that's perfect for RVs to park if you get there early enough
And, having not lived in San Diego for the better part of 8 years, we also learned that san diego recently passed a sweeping and rather draconian anti-RV law which effectively bans all RVs are anything that looks like it from public streets all throughout San Diego – regardless of purpose or intention.
SO, with that in mind, we decided to instead camp just outside of San Diego at a recently upgraded and very comfy Rest Stop just north of Oceanside and south of the San Onofre State Beach camp site: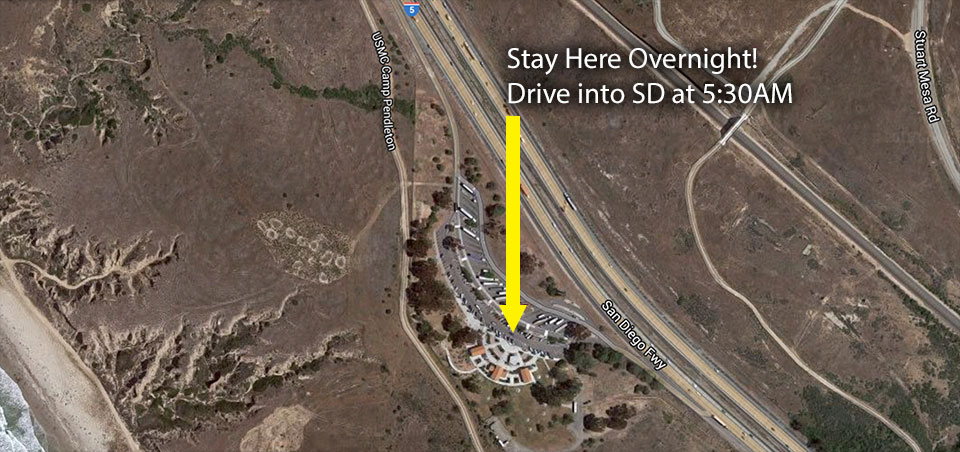 Traffic usually gets extremely bad right around typical traffic hours (7AM through 10AM), and it takes about 40-60 minutes to get to shores from this rest stop.  There's also a free RV Dump site just before the onramp too, so take advantage of that before heading in.
We timed it so that we would not exceed the 8 hour rest stop time limit, Asa was great in making sure that we were up by 5AM.  We had already prepped the RV for driving before we went to sleep.  At 5AM, we woke up, emptied our gray and black water tanks, and were back on the 5 headed to shored by 5:30.
About 45 minutes later, we were at shores, were the first RV out there along with a handful of dedicated surfers.  When you get to shores in an RV, park alongside the curb parallel to Camino del Oro.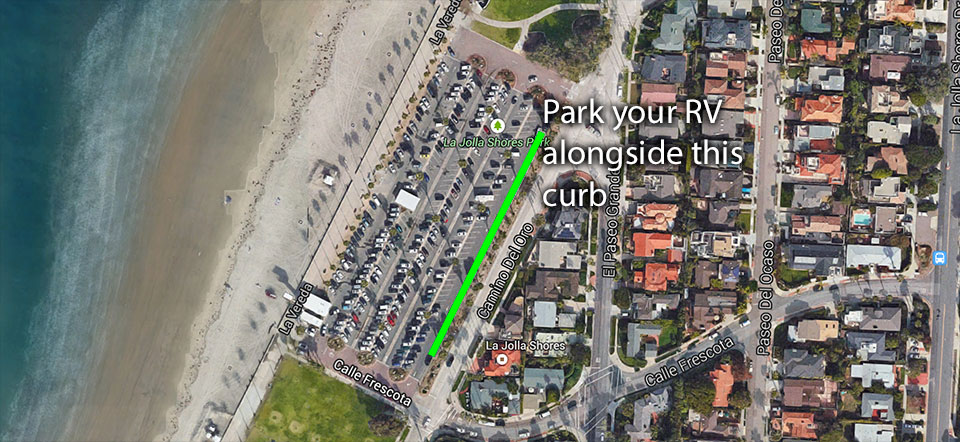 We got there right before sunrise and a spot for all day fun in the sun.  During the day, we spotted another Cruise America RV circling the lot all day.  We eventually found out they were a family from Utah who decided to check out La Jolla without knowing how squirrelly and difficult it is to find a place to park a land yacht that doesn't charge by the hour.
From there, you can hop on a city bus on Camino Del Oro and La Jolla Shores Drive or just bike up and down the coast.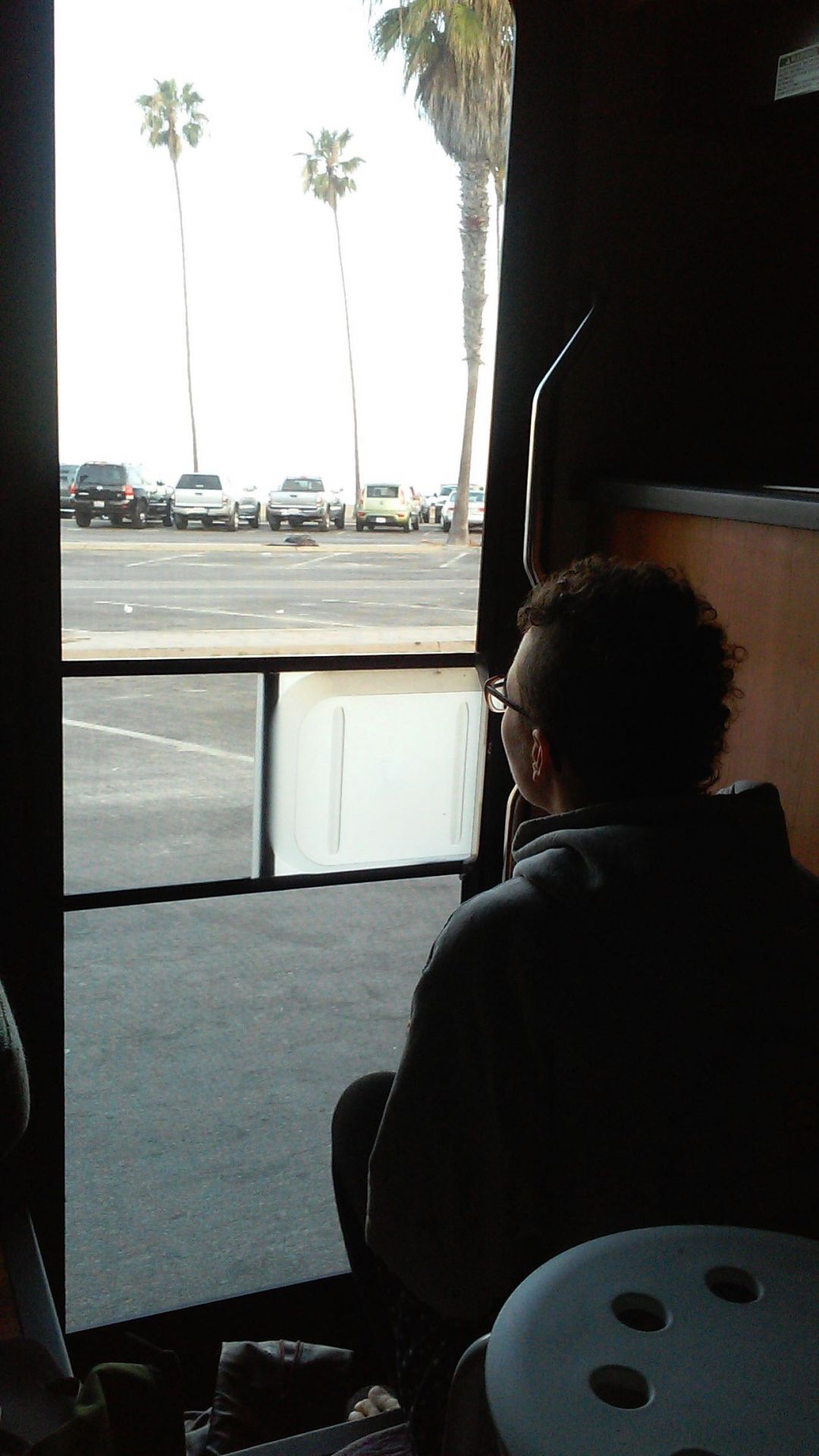 Watching the sunrise, having coffee and breakfast…