Just a quick post about Santa Barbara… Getting here was pretty easy and everything's generally RV friendly.  Getting the timing right so that we can drive into town in the morning was interesting.  We found the Gaviota Rest Area that's just 32 miles nothwest of Santa Barbara.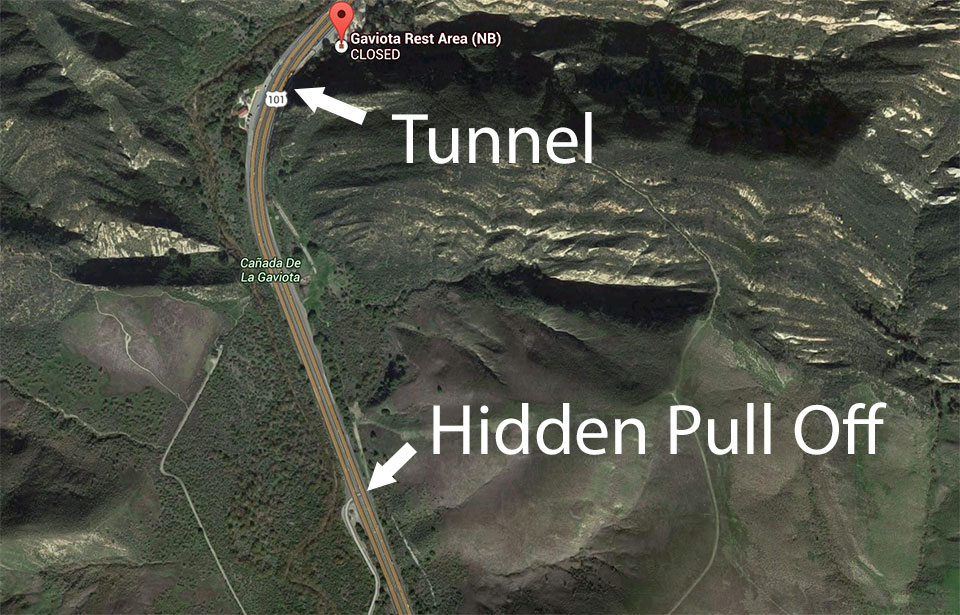 We didn't find out until later that there's a secret turn-off just a mile or so further along southbound after the rest area.  It's sitting behind a nice hill that helps to block traffic noise.
It's extremely windy up there, so maybe that next exit would've been a bit more protected.  In any case… in the morning, we drove the 30 some odd miles into town…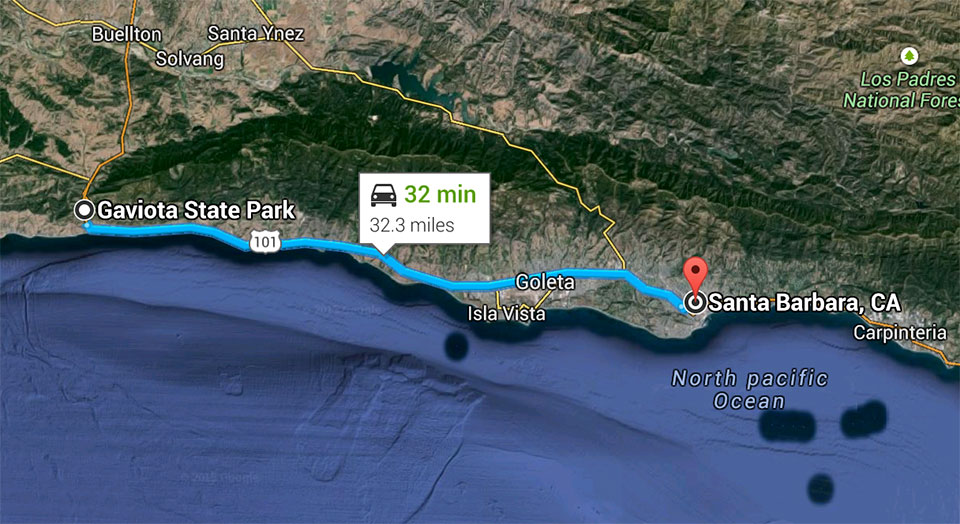 And then about 30 easy minutes later, we pulled into the parking lot across the street from the Visitor Center at the end of Garden Street… take Exit 96C/B (South/North bound), and then turn southeast onto Garden Street.  It takes you straight into a parking lot where you can park an RV all day for $24 (or $12 for regular sized cars).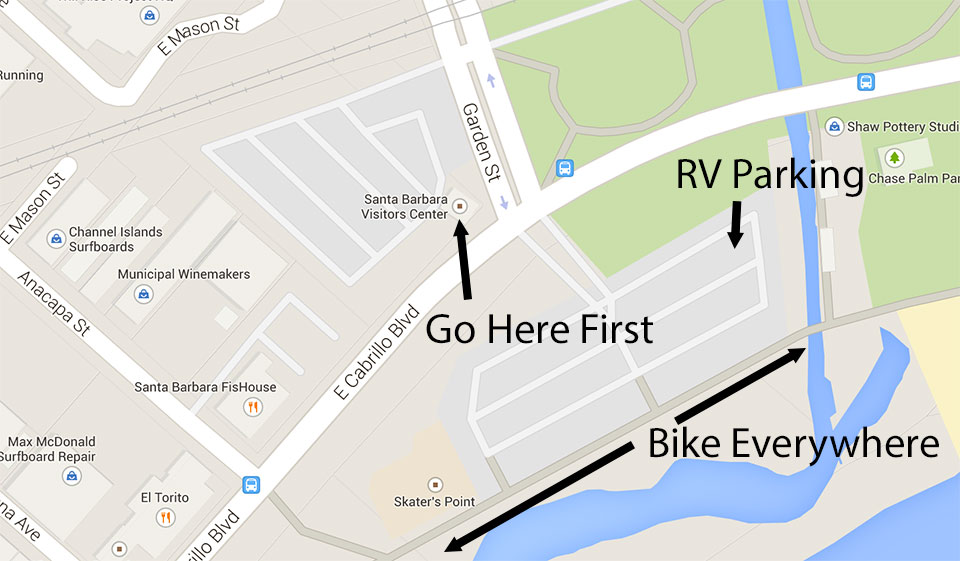 The bike path and electric trollies are right there, so you can probably just park there and get everywhere else via public transit, bike, roller blades, by foot… etc… anything's better than driving at this point.
I had a spot of work to do, so I pedaled over to the Santa Barbara Coffee Roaster, where its go fast wifi and free refills of some damn good coffee.  As one yelper quipped, only come here if you never want to drink Starbucks again.
Have fun and explore!