This is just a quick post since we've been so busy moving moving moving.  I'll post some more details once we've got a chance to catch our breath… but Saint Pete's has been pretty awesome so far.
So our experience thus far…
Bright House is the ISP here, and our sales rep, Mark Bongo, knocked it out of the park.
Coming from the west coast where Comcast is the only game in town, I ordered a cable modem off amazon and expected the standard 2 week appointment time with the service tech coming by sometime between 7AM and 9PM.
The process was amazingly simple.  We pulled up to our apartment in a U-Haul and just as soon as we had unloaded everything into the house, Mark knocked on our door with all the paperwork already filled out and all the hardware needed.
There was a slight complication where the previous tenant didn't cancel service – thus blocking us from starting service.  10 minutes later, Mark fixed the issue and we had interwebs.
Comcast, are you taking notes?
Biking Everywhere is Great!
Not only are there bike lanes everywhere…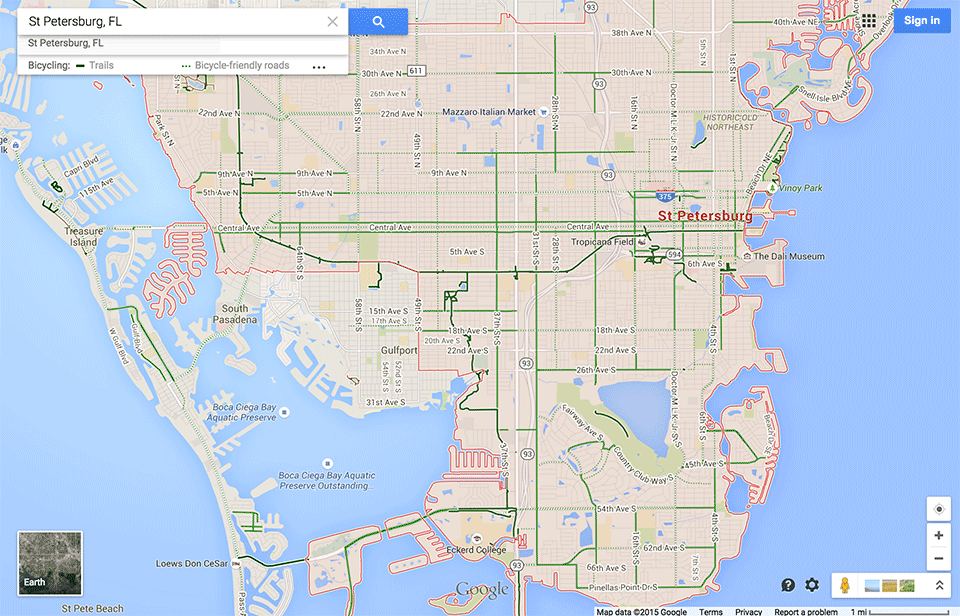 But it's totally ok to bike on the surprisingly wide sidewalks.
We did our first grocery shop exploration in the area and it was extremely easy.  We were even pleasantly surprised by how quickly we were able to bike to the beaches!
The Saturday Market is Awesome
We arrived on Thursday and decided to stock up our sad empty fridge with locally grown produce from the Saturday Market.
Great friendly people, easy biking, BBQ Prepared by a guy in a Tuxedo, and the soundtrack to one of our favorite movies, Amélie, played live, homemade watermelon popsicles, Ethiopian food… yes please!
I Love Thunder and Lightening
Growing up in LA, thunderstorms were a treat.  I remember staying up at night with my older brother watching the lightening whenever there was a thunderstorm.
Now, there's one seemingly every week.  Oh ya, and thank you Pappa Folsom for showing us Lighteningmaps.org…