Getting back into the swing of things, second attempt at roasted acorn squash. This time around, I took elements from a bunch of different recipes I found around the net and it ended up extremely tasty!
Couscous is easily turning into one of my favorite grains. It's extremely easy to make: just add hot broth, wait a few minutes, and fluff. Kinda hard to mess up - the best kind of recipes.
The first time I ever heard of couscous was from The Chipmunk Adventure, where the Chipmunks race around the world with their female chipmunk counterparts delivering dolls for some shady people.

Source: https://en.wikipedia.org/wiki/The_Chipmunk_Adventure
The trio were all in Morocco and Theodore was hungry so he ordered up some couscous from a street vendor. Unfortunately, them being in a race meant that he was whisked away right as the cook was handing him his plate.
That was back when I was around 8 or 9 years old but that scene kind of stuck with me since. Growing up in an Asian household, I had no idea what it was or why he'd want it so badly.
It wasn't until sometime last year in Portland that I finally decided to make it and see what the fuss was all about.
So flash forward to now and I'll say again: couscous is turning into one of my favorite meals :)
Couscous
1 Cup Semolina Couscous
5 Cups Water
3 1/2 Tbs Better Than Bouillon Vegetable Base
1 Carrot, coarsely diced
1/2 Yellow Onion, coarsely diced
1 Clove Garlic, minced
1 tsp Extra Virgin Olive (good), Grapeseed (better), or Coconut (best) Oil
1 Green Onion, chopped
1/2 tsp cinnamon
1/2 tsp Chinese Five Spice
Sea Salt to taste
Fresh Ground Pepper to taste
I use Better Than Bouillon Vegetable broth as I think it's the tastiest, even when compared to meat based broths. You can use beef or chicken broth if you like, but this stuff is tops. Even if you're meatatarian or strict peleo, give a try.
A little less than one tablespoon per cup of water will do... but again, I recommend you do it to taste. The recipe above is the ratio that I found works best for me and takes into account an extra cup of water that'll boil away. So when you're mixing it up, it should taste a little more watery than you'd like it.
While it's coming to a boil I sauté the carrots, onions, and garlic in olive oil before adding it all to the broth.
I finish it off with some salt, pepper, cinnamon, and Chinese five spice powder (a mixture of star anise, cloves, fennel, cinnamon, pepper, and sometimes cardamom).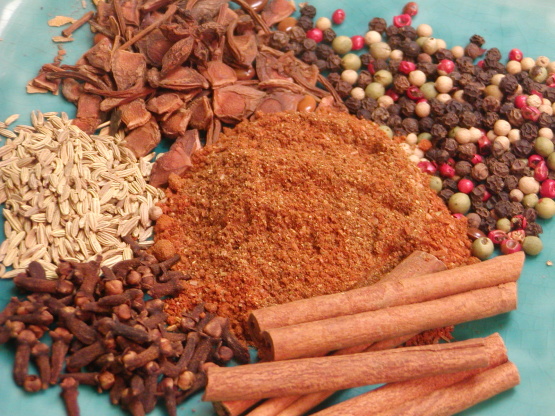 Source: http://www.food.com/recipe/five-spice-powder-66216
Let that simmer on low while your Acorn Squash is roasting. Then, 15 minutes before serving, just add a little less than 2 cups of broth to 1 cup of couscous. Let the couscous sit covered for about 10-15 minutes, and fluff with a fork when ready.
Asa likes her's a little more wet and I like mine a little more dry, so it's definitely no problem to add a little less as this recipe will have plenty more for individual tastes.
This recipe makes 3-4 normal servings (or 1 Phong sized serving, 1 Asa sized serving, and a some leftovers we can split or snack on later)
Top it with some fresh green onion for a bit of brightness :)
Acorn Squash
1 Small to Medium Acorn Squash
3 Tbsp Unsalted Butter
1 Tbsp Honey (local/raw honey is best, but more importantly make sure it's not fake honey which the majority of store bought honey is)
1 tsp Soy Sauce (I use regular full salt stuff)
1 Tbsp Dry Rosemary
1 tsp grated Nutmeg (microplanes are awesome for this... I've been grating the same nutmeg for the last 2 years)
1 Clove Garlic, minced
Sea Salt to taste
Fresh Ground Pepper to taste
In a small saucepan set on low to medium heat, I add the butter and let it melt. Once melted, add the honey, soy sauce, rosemary, nutmeg, garlic, salt, and pepper.
Let it all just kind of simmer for about 10-15 minutes on the lowest heat that'll keep the butter melted.
While that's simmering, I'll heat my oven to 410º F. I set it a little above 400 as I'll be opening the oven a few times to baste.
Cut the acorn squash in half lengthwise and scoop out the seeds. You can keep the seeds for roasting if you want. Usually there's not enough in there to make it worth the effort.
Line a baking sheet w/ some aluminum foil, and set the two halves open side up.
Grind some sea salt and pepper all all over the top. Then, drizzle about half the butter mixture all over the tops of the acorn squashes. Try to make sure all the flesh gets some oil in it. Don't worry if most of it dribbles into the middle, it turns out to be a good thing.
Throw it in the oven, and set a timer for 60 minutes.
Every 10-15 minutes, dribble some more of the butter mixture all over the acorn squash halves. If you run out of butter mixture, remember there's plenty more in the squashes where the seeds used to be.
After the hour is up, set the oven to broil and let the tops toast up and the sugars caramelize a bit.
After an hour you're done! Pull them out, set them on a plate alongside your couscous and enjoy!

Not the best lighting but this was my best attempt yet! And I only burned myself once!
This one was prepared vegetarian, but it would go great with some teriyaki chicken or with one of Asa's really good tuna cakes.
---
If you like acorn squash and want to read more, take a look here at this article from friendly like minded food blogger Lita at https://www.quickeasycook.com/spaghetti-squash/.